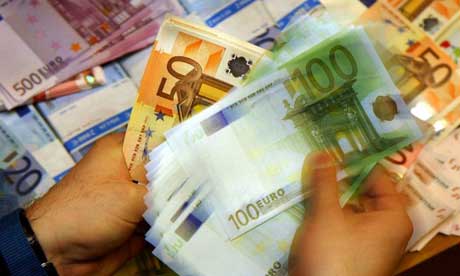 A pound is now worth €1.1391. Photograph: Toby Melville/PA
The pound has hit a new all-time low against the euro following further warnings that the UK economy is in worse shape than expected.
Sterling fell to €1.1391 this morning and also hit a record low against a basket of other currencies.
The pound's latest weakness came as economists warned Britain's economy was deteriorating faster than expected and could suffer badly in 2009.
The National Institute of Economic and Social Research warned today that the UK's gross domestic product shrank by 1% in the three months to November, more than the official estimates.
Howard Archer, the chief European and UK economist at IHS Global Insight, said he expected to see a further "substantial contraction" in the first half of 2009 and that there was unlikely to be any growth until 2010. He is predicting a 2% drop in GDP next year.